We proudly offer 2 floors of adult entertainment, 4 performance stages, 6 luxurious VIP Suites, plenty of private couches and VIP seating is available for your special parties!
---
Open until 4am Friday & Saturday!
Enjoy the company of our beautiful ladies while watching the game on our two 80 inch flat screen televisions and 120 inch projection screen!
---
---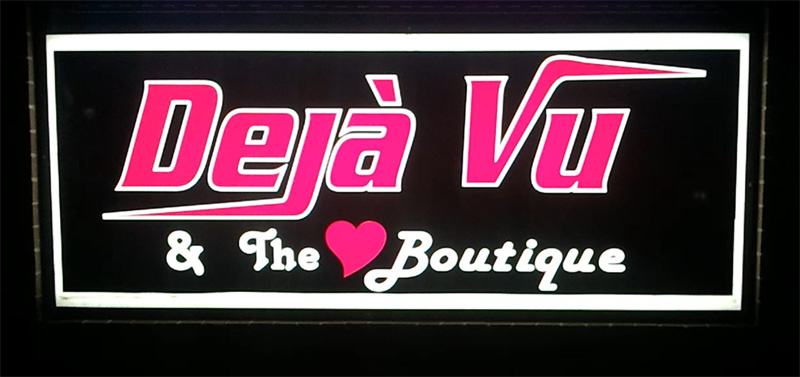 ---
Proudly booking some of the hottest entertainers in the adult business! Deja Vu Saginaw features various adult performers as seen in your favorite adult films, online & several other platforms! Check our Events page for the latest performers being featured at our club!
---
We play a wide range of music genres! From mainstream radio, EDM, club, rock, r&b, classic rock & country; you're sure to recognize some of the tunes in our lineup.
Nice drink selection! Various drinks are available on our juice bar. Fountain sodas, bottled sodas, N/A bottled beers, energy drinks, juices, bottled water & N/A frozen drinks.
---
50+ beautiful entertainers! We have entertainers for everyone! Gentlemen, ladies & couples are always welcome. Ages 18 years & up!
Deja Vu Saginaw Gentlemen's Club
---
In addition to that, we want to ensure you that our club is completely safe, as we're constantly enhancing and improving security! Our team will always be available to help you and your party!
We also offer several VIP lounges, located throughout the club… Be it for a personal space and partying, or a massive get-together by a company of 5 people or more!